Not everybody has the luck to hit a big progressive jackpot while casually playing an online casino game that features one, but it do happens form time to time. On the Internet you can come across many stories of winners who had bet only $0.5 on a progressive jackpot slot game and won millions. If the luck is on your side, even without any skills you can win a life- changing jackpot. Progressive jackpots can come with many casino games like slots, table games and video poker. It is important to note that hitting a progressive jackpot is totally random and there are auditing firms like TST that make sure all casino games are fair to play.
Types of Jackpots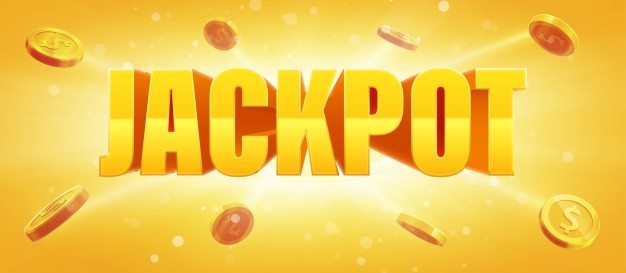 There are a couple of jackpots that can be attached to casino games. The most common ones are random, major and minor, Marvel series jackpots and progressive jackpots. In other words, some jackpots can be randomly hit while others have a specific pattern that has to be hit in order to win a large sum. Others are four types of jackpot that come with casino games based on the Marvel series comic books. The progressive jackpots, in particular, can stand alone, be offered by a casino or they can belong to a much larger network. The amount of a jackpot in some cases can be life- changing.
How They Work
A progressive jackpot is a large sum of money attached to an online casino game. A small part of a player's bet is added to the progressive jackpot pool and you can see the pool increasing in front of your eyes. To increase your chances of hitting a progressive jackpot, you must bet the maximum amount of coins. Additionally, before playing a progressive jackpot game make sure that you familiarize yourself with the game. If it is a slot game for example, learn and understand the pay tables.
Progressive Jackpots and RNG
Most people say that you have better chance of hitting two balls in one hole than hitting a progressive jackpot. This might be the case, but the chances of hitting a progressive and any other type of a jackpot are totally random. For instance, slots are the type of casino games that come with progressive jackpots and they all use random number generator (RNG) software that determines the outcome of a spin. The result of a spin is totally random and therefore fair. The RNG cannot be affected, so you have equal chances of hitting the Big One.
Online Casino Games with Progressive Jackpot
The online slots are the most numerous types of casino games and some of them come with pretty large progressive jackpots. Popular Playtech progressive jackpot slots for example include Wall St. Fever, Gold Rally, Fruit Mania, Fantastic Four, Iron Man 2 and so on. Other casino games also offer progressive jackpots. One of them is Progressive Blackjack by Playtech software. 10- Line Jacks or Better and Megajacks are two more progressive video poker jackpots that are offered by the Playtech network.