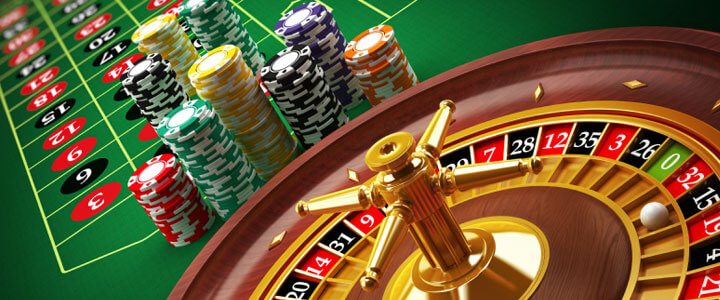 Slot games are the most popular online casino games in the industry. They come in form of 3 reel classic slots, video slots, bonus feature slots, progressive slots as well as 3D slots. But out of all types of slots out there, the most mind- blowing and thrilling slot games are those that offer jackpots. Random, minor, major, progressive- whatever the type of jackpot, the thrill of seeing the reels lining up perfecting and hitting the big money has never been greater.
Different software providers offer different types of slots jackpots. Playtech in particular offers over 15 slots jackpots that come with pretty big money. The following article lists some jackpot slot titles created by Playtech.
Playtech Slots Jackpots
The Playtech slots jackpots are one of the best in the online casino market. Being one of the leaders among the software providers, Playtech develops progressives since 2002 and their pools are pretty large. The games, in general, feature amazing graphics and audio and they are also animated nicely and run smoothly. The following are some of the slots jackpots offered by this state- of- the- art software platform.
Wall St. Fever
Based on the world's great financial centers, Wall St. Fever is a 5 reel, 5 pay-line video slot that comes with wild and scatter symbols, bonus round, free spins and a progressive jackpot. The progressive pool of this slot is €101,665 and it is still rising.
Gold Rally
Following a gold mine theme, Gold Rally is a classic slot that has 3 reels and 8 pay- lines. Your task is to search for gold and increase your bankroll. The slot doesn't have wild symbol, but it features scatter symbol and a bonus round. The amount of the progressive jackpot is €2,397,033 and it is still rising.
Fruit Mania
Fruit Mania is a 5 reel, 5 pay- line progressive video slot that comes with a scatter symbol, a multiplier, free spins and its current progressive jackpot win is €3,616 and going up. You can find all your favorite fruits on the reels like oranges, grapes, cherries, plums, apples, strawberries and lemons.
Diamond Valley
Diamond Valley is a 5 reel, 5 pay- line progressive video slot that features a scatter symbol, a bonus icon and a bonus game. €36,283 is the current jackpot win and it is still going up. Dollar signs, vultures, flaming bars, teeth, ruby icons and diamonds are some of the reel symbols.
Fantastic Four
Fantastic Four is a 5 reel, 50 pay- lines Marvel Series video slot that brings a lot of action to the table. It features wild and scatter symbol, free spins, a multiplier and four special features. All four super heroes can be found on the reels- Mr. Fantastic leads the team comprised of the Human Torch, The Thing and the beautiful Invisible Woman. Its current jackpot win is €1,700 and going up.
Iron Man 2
Iron Man movie featuring Robert Downey Jr. who plays Tony Stark has been adapted to online casino slots format. Iron Man 2 is a 5 reel, 25 pay- lines progressive video slot that comes with wild and scatter symbols, free spins, a multiplier and a jackpot of €43,276 and rising.